SCC MediaServer
Digital Asset Management Systems
SCC MediaServer systems provide planning, assignment and production workflow
tools for digital media archiving. Available in Express, Enterprise and Cloud Editions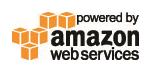 Everything you need
Build High-Performance
Digital Media Workflows!
64-bit architecture provides unparalleled
scalability, reliability and performance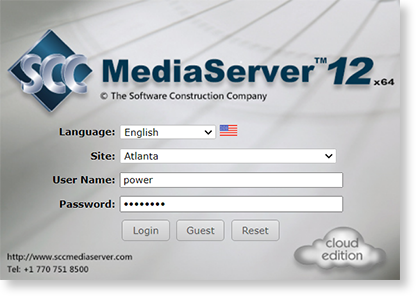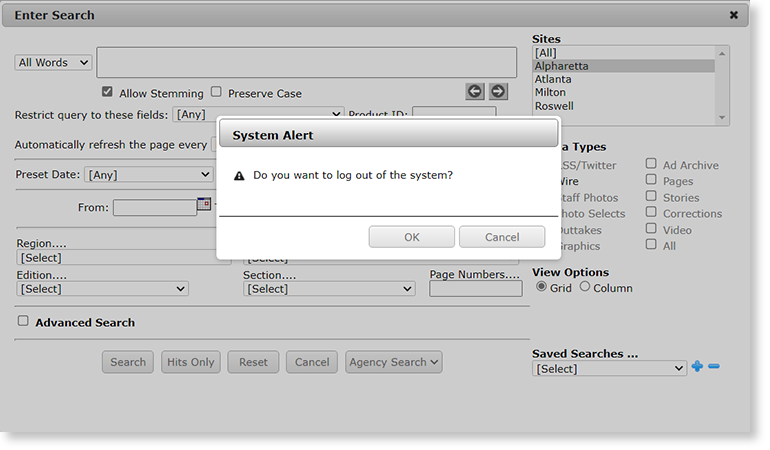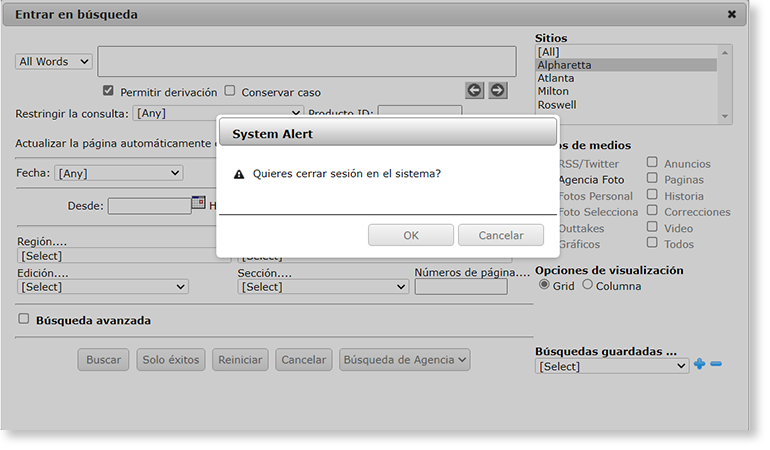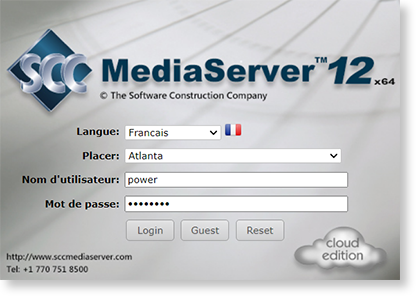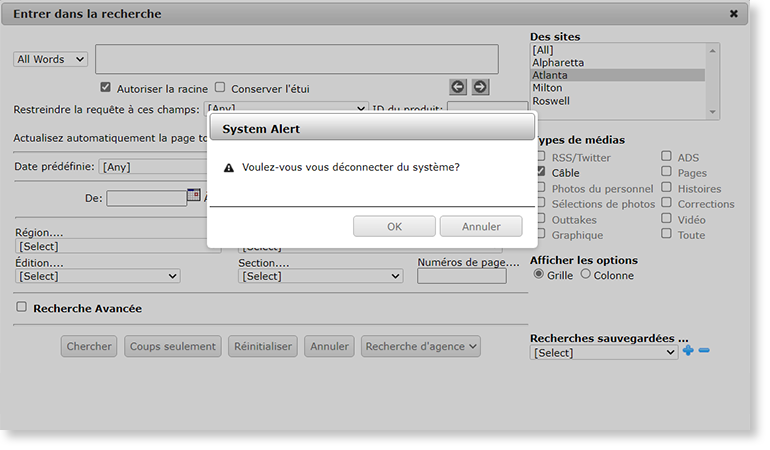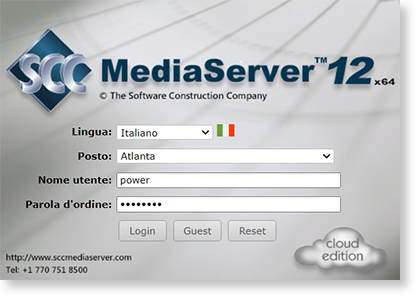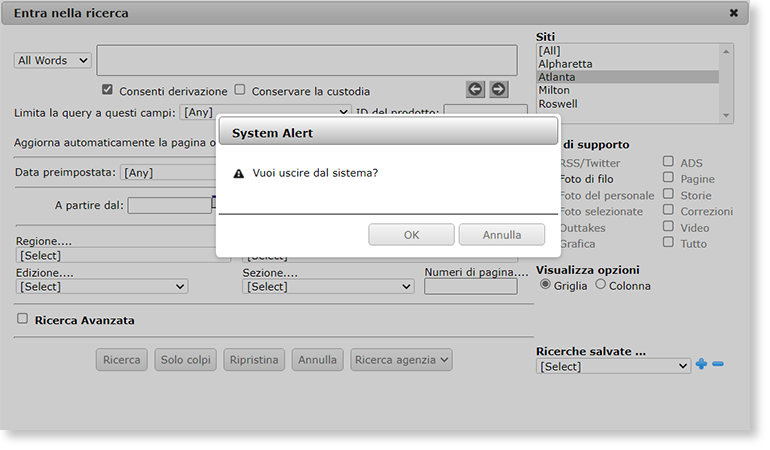 UI Localization
Responsive localized user interface
Language selectable from login page or linked to user login credential and enabled automatically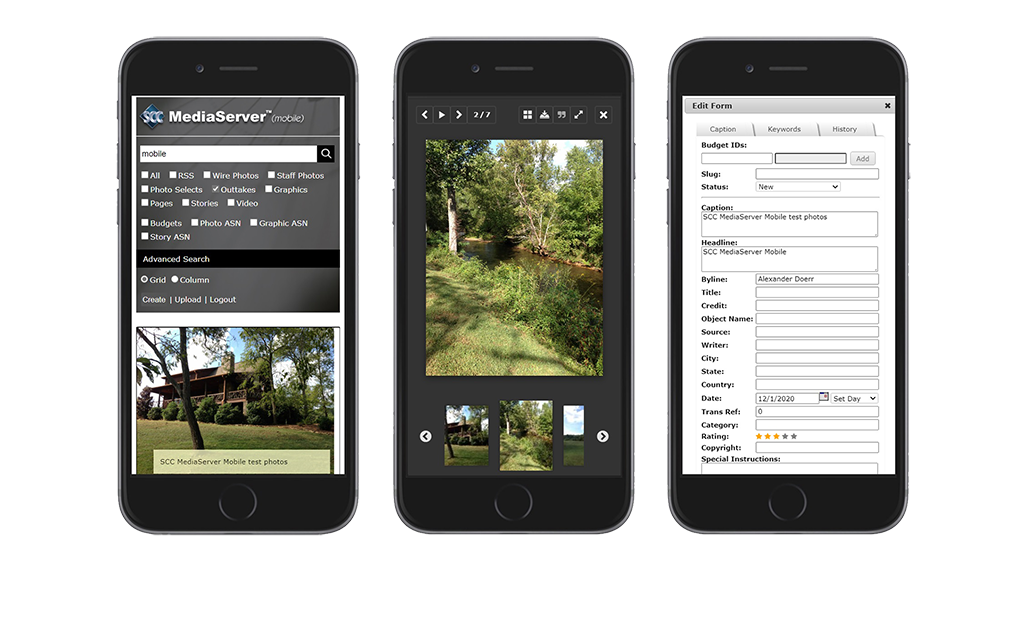 Looks Great on
Desktops, Tablets and
Mobile Devices
Supports all modern browser applications
on multiple platforms

KEEP TRACK
Contracts, Schedules, Budgets, Assignments
Manage agency contracts, schedule staff, plan story budgets, create and fulfill assignments

Smooth Video!
Search, Preview
Transcode, Deliver
Includes interface to Brightcove portal
for automated video archiving

Speech to Text!
Transcribe, Navigate,
add Closed Captions
Automatic speech recognition (ASR) converts
speech to text quickly and accurately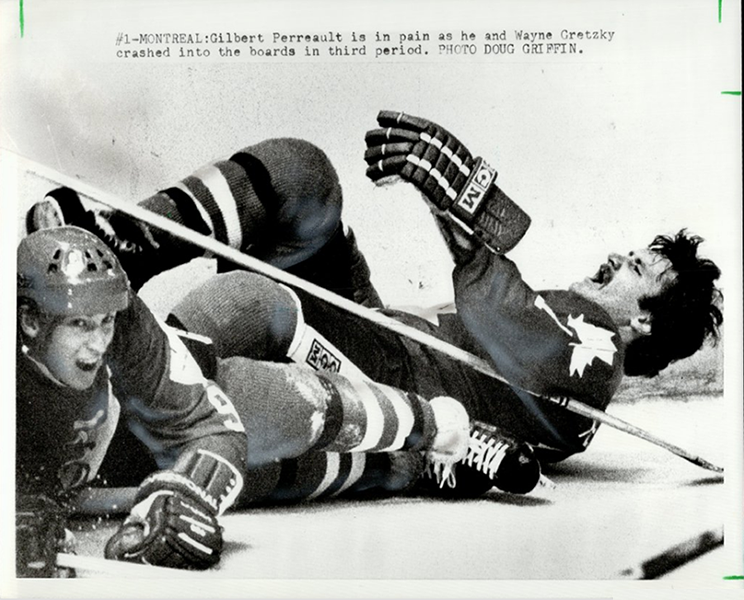 Photo courtesy of Toronto Star Newspapers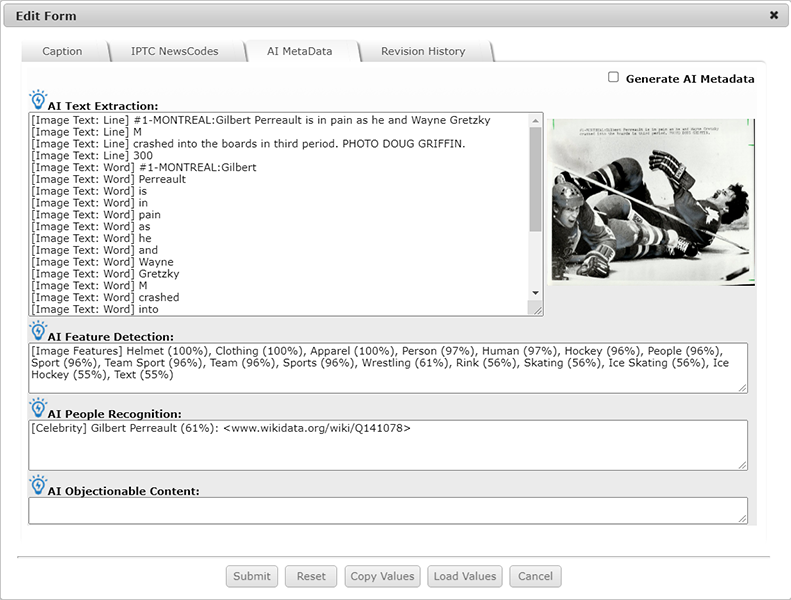 Artificial Intelligence
Recognize text appearing in images and convert to
machine-readable, searchable data
Detect features, objects, scenes, and actions
Identify people in fields such as sports, media,
politics and business
Examine and flag inappropriate content
Integrated access to Imagn, a USA Today Sports Media Group Company and a global leader
in premium digital media content creation and distribution to media companies worldwide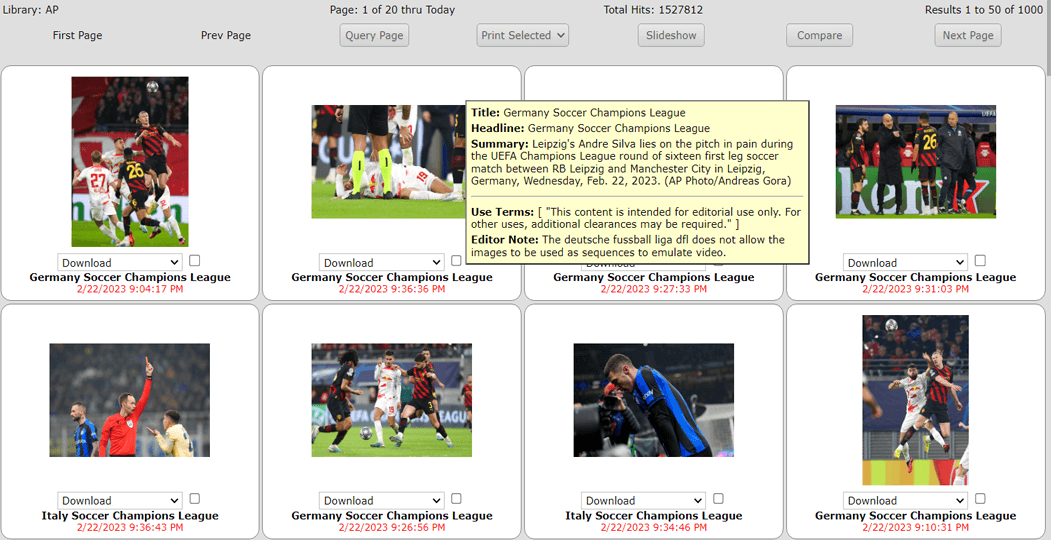 Provides one stop access to multimedia content from the Associated Press,
the definitive source for independent journalism from every corner of the globe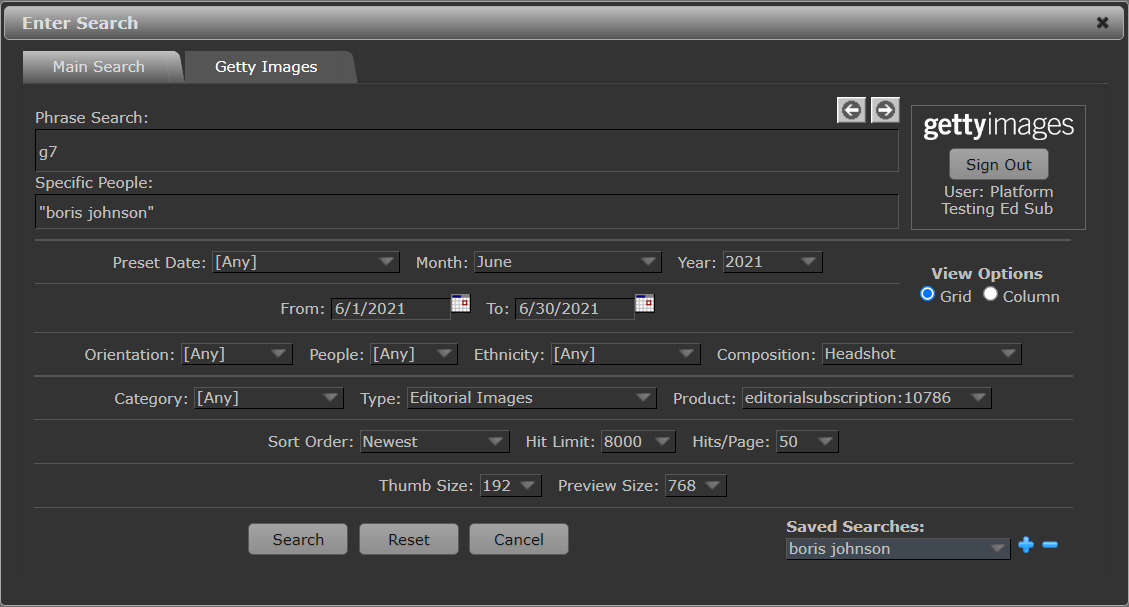 SCC MediaServer fully integrated search, browse and download interface unlocks
the power of the Getty Images world-class visual content platform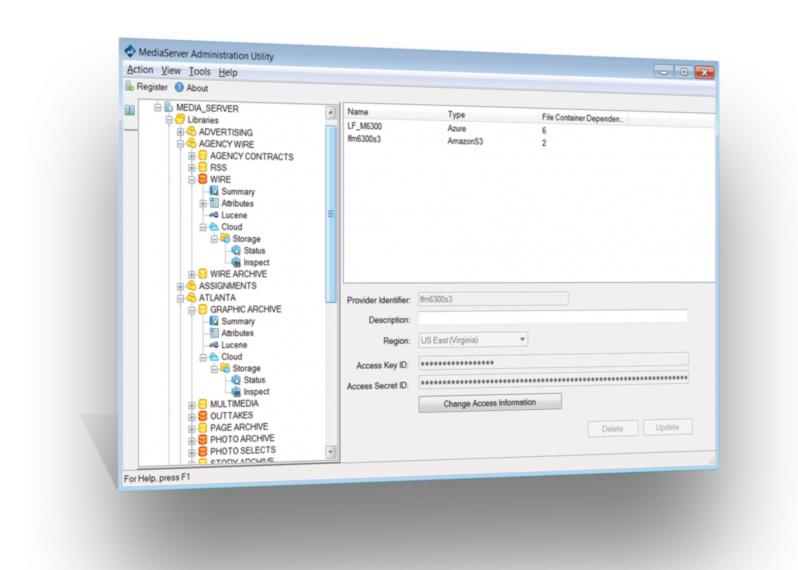 Store Data Automatically
In the Cloud!
SCC MediaServer systems support cloud, on-premise and hybrid server and storage infrastructure
Integrate your Apps!
Build Custom
Client Interfaces
Rest API provides developer level access to the
full range of SCC MediaServer functionality

Granular design provides unlimited
scalability and performance
Built-in data replication facility provides
increased resilience and disaster protection
Flexible SaaS pricing model
with zero upfront costs
Build an amazing
Digital Asset Management System
Mission Critical
SCC MediaServer DAM systems store millions of digital multimedia assets created at hundreds of sites throughout the world.

Available in all size configurations, from very small to very large, SCC MediaServer systems provide scalable, highly available archive and workflow repositories for digital assets, fulfilling sophisticated user expectations, and providing bi-directional integrations with 3rd party systems.

In these mission-critical environments even a minor disruption can be enough to prevent business continuity, placing high demands on both the system itself and the support organization behind it.

For over 25 years, SCC MediaServer systems have been proven to provide robust and dependable operation for our customers.

Latest Technology
64-bit VM and cluster-aware design supports highly scalable system configurations providing unlimited performance and reliability.
Supports on-premise, hybrid, or cloud server and storage infrastructures utilizing Amazon AWS EC2/S3 frameworks.
Granular database design, distributed search and indexing engine, and multi-channel workflow architecture supports parallel processing across one or more servers.
User Interface (UI) Localization accommodates users from multiple countries/languages at the same time.
Artificial Intelligence technology automates people recognition, OCR text from image, features detection, content moderation.
Automated speech recognition (ASR) generate text transcripts from audio/video together with closed captions in any number of languages.
Integrated replication software supports real-time data mirroring to redundant SCC MediaServer systems located in one or more geographical high-availability zones.
Media Workflows
Automatically ingest data from network shares, FTP sites and Email servers.
Process digital images in all commonly used formats.
Process RAW digital camera images with automated ICC color profile mapping.
Ingest Postscript vector images and documents in EPS and PDF formats, including auto-extraction of embedded text.
Transcode and ingest audio/video files in all commonly used formats.
Generate transcripts and closed captions for audio/video files in any language.
Ingest Microsoft Office documents, in Word, PowerPoint, Excel formats, including auto-extraction of embedded text.
Process text data in commonly used formats, including XML, Html, Iptc, ObjectML/NewsML, tagged structured text, plain text.
Read/write support for modern metadata standards, including XMP, IPTC, EXIF
Integration with 3rd party systems including Getty Images, Brightcove, YouTube, Refinitiv Open Calais, Twitter, RSS, WordPress.
Optional Modules
Agency contracts, staff scheduling, project planning and assignment workflow tools.
Index and search RSS and Twitter feeds.
Automated delivery of content to any number of destinations.
Artificial Intelligence provides automated image analysis and metadata tagging.
Audio/Video transcoding to multiple formats, sizes and resolutions.
Automatic speech recognition (ASR) creates transcripts and closed captions in any number of languages.
Integration with Brightcove Video Platform for automated video archiving and delivery to CMS.
ObjectML/NewsML/XML data exchange.
Programmable interface to Microsoft Word for enhanced metadata editing.
Offsite or Cloud based Data Replication for Disaster Recovery.
Rest API for custom systems integration and application development.
Digital Asset Management
State-of-the-art 64-bit server technology
Ultra high-performance search engine
Highly configurable input/output workflow engine
Flexible cross-platform client applications
Cloud, On-Premise or Hybrid Implementation
Data Migration
25 years of complex metadata parsing and data migration experience
Comprehensive set of tools for efficient and accurate data transfer
Image and text data conversions from legacy archive system formats
Existing tools and experience can be easily applied to new 3rd party data transfer requirements
Project Management
25 years project management experience
Large, medium and small implementations
A wide variety of existing projects to draw from
Projects completed on-time and under budget
Workflow Automation
Multi-channel I/O workflow configuration
64-bit Multi-threaded channel operation
Scalable over multiple cloud instances/zones
Background operation runs as a service
Replicated configuration for disaster recovery
Software Development
SCC is first and foremost a software development company
Software written using state-of-the-art programming languages and tools
Product evolution based on user requests and delivered as component upgrades
Maintenance agreement includes major and minor releases at no additional cost
Application Training
Highly skilled training staff
Experienced industry professionals
Training courses tailored separately for system administrators and for end users
Onsite or offsite training packages
State of the art training facility
Systems Integration
Specialists in 3rd party production and CMS systems integration
Out-of-the-box data exchange via simple hot-folder transfer
Sophisticated bi-directional interfaces via 3rd party SDK's
Custom application interfaces via optional Rest API developer API
Sophisticated reporting tracks 3rd party utilization
Cloud Implementation
Supports full cloud, partial cloud or fully on-premise implementations.
Amazon or Azure storage
On-premise systems easily replicated to cloud for disaster recovery
Fully hosted cloud implementation available
At all times the customer retains full control of their data
Technical Support
Available 24x7x365
Sophisticated helpdesk incident management system
Experienced industry personnel
Skilled in all modern OS and cloud platforms
Work closely with SCC developers
SCC MediaServer is a highly scalable digital asset management system that will meet the most demanding requirements, with little to no startup costs.
Choose a managed system installed in the Amazon Cloud or a system installed onto your existing on-premise infrastructure.
What People Say
Greg Erlandson, Director and Editor in Chief, The Catholic News Service

"SCC's mobile client application has helped us better serve our clients worldwide with the flexibility needed in our 24/7 news environment."

Rating:

Gary Hairlson, Multimedia Director, The St. Louis Post-Dispatch

"Since 1999, we have been searching for an electronic photo schedule for the Post-Dispatch's photo staff. During a recent SCC major story budget upgrade, I bounced the idea off Alexander Doerr at SCC to see if there was anything they could do to help us come up with an electronic photo scheduling system. Most digital schedules we looked at were based on calendar months and our department rotates every 4 weeks. The crew at SCC was able to develop 4-week schedule that reflected all of our rotations that reflected each photographer's work schedule. Because of their great work, we can eliminate the need to design a paper schedule for every workday. Because the photo sked is connected to our SCC budget, the newsroom staff can look to see which photographer is working on any given day. Thanks to Lee Funnell and the crew for bringing us to the 21st century and getting rid of our outdated paper scheduling system."

Rating:

Murdoch Walls, IT Systems Administrator, West Australian Newspapers

"West Australian Newspapers has been an SCC customer for over 15 years now. So we had built up quite a large volume of hires data and managing that data growth on the local SAN was obviously another overhead on the infrastructure team. Getting the cloud storage module up and running was a breeze and it's set and forget design meant terabytes of information was simply moved out to AWS S3 with really no work at all on our part. Paired with the cross-region replication feature of S3 our data is safe and secure in the cloud."

Rating:

Edwina Fu, Ross Roach, SCC Project Leaders, Torstar IT

"Torstar first introduced an SCC MediaServer Enterprise environment in 2008 to host the archive of photos, text, graphics and PDF pages for its four daily papers (Toronto Star, Hamilton Spectator, Kitchener Record and Guelph Mercury). Because of its versatility, power, reliability and ease of use our organization quickly found additional uses for the system and expanded it to host not only the original dailies but also over 100 of our weekly products and to act as our main management platform for photo wires and photo assignment/fulfillment in house. It's now an integral part of all our publication processes both in print and online. Since our humble beginnings SCC has helped us grow to where we are today with over a hundred separate libraries containing over 16 million records including photos, text, PDFs, videos, audio files, and RSS feeds which are accessed by hundreds of people across the organization daily. SCC has been a true partner in our growth, there with us every step of the way with advice, hands on help and support when needed. Definitely first class service all the way, we only wish all our vendors were as available and invested in our success as they are."

Rating:

Tim Rozgonyi, Licensing and Research Editor, The Tampa Bay Times

"About 18 months ago, we migrated our entire SCC implementation from an internal server-based system to a cloud-based system running on Amazon (AWS) Workspaces. We have been very pleased with the results, and SCC has continued to provide the same exceptional level of customer service and support we have come to expect from them over the years."

Rating:

Robert Giroux, Senior Administrator, Media Asset Management Systems, National Geographic Partners

"Our SCC MediaServer system has been a bulletproof, powerful and integral part of magazine production for over a decade. The support SCC provides is on a level virtually unheard of in today's IT landscape. You get someone on the phone immediately, they actually know what they're talking about and they resolve issues quickly"

Rating:

Greg Anderson, Senior Systems Analyst for The Seattle Times

"As with all their products, SCC understands newsroom needs and workflows. SCC develops modules that allow flexibility to integrate to our ever changing needs and demands rather than us having to change to match their software. The SCC MediaServer Video Module allows us to utilize the premier streaming platform, Brightcove, for our viewers and meets the demands of our newsroom to archive, search and repurpose those videos with ease. This new functionality completes the digital image cycle for us. Linking photos, graphics and videos with assignments gives us complete control over all of our digital image assets. This is a very powerful tool in the new digital world."

Rating:

Stephen Mounteer, Assistant Technology Editor for The Detroit Free Press

"Our decision to install MediaServer was multi-faceted. The need for a logical and flexible workflow for our photo department was mandatory but by no means the only factor. MediaServer is the complete package: outstanding archiving, excellent workflow and with a highly flexible user interface. After viewing demonstrations from a number of vendors, members of our Photo, Graphics, Library, News Design and Systems departments unanimously picked SCC MediaServer as the clear winner. When talking to and visiting with current MediaServer customers, we encountered constant enthusiasm for the system and heard how it has consistently exceeded their expectations. These factors and the ability of MediaServer to integrate easily with our current and future systems sealed our decision."

Rating:

David Proeber, Photo Editor for The Pantagraph

"Not that I ever had any doubts in these guys, but the SCC archive system has confirmed everything my research suggested. SCC's support is second to none and they may very well make the best photo archive system on the planet - it rocks!"

Rating:

Neil Mara, Director of News Systems for the McClatchy Newspaper Group

"Making the switch to SCC's ObjectML integration with CCI has been a great success for us. It's clean. It's fast. And there's a nice "wow" factor for newsroom staff when they search for a story and see links to the photo, graphic and page that went with it. That's been a big hit. As usual with SCC, they are terrific to work with. They're very responsive and get things done on time. They're one of the very best vendors we work with."

Rating:

Mark Mallinger, Output Systems Manager for The New Zealand Herald (A division of APN New Zealand Limited)

"SCC's MediaServer and MediaFactory have become an integral part of our production workflow, not only at the New Zealand Herald, but for 14 other newspapers and magazines in our group. As well as becoming a critical part of daily production, it has also become one of our most valuable resources in the form of a complete digital archive. As well as photographs and graphics, we also keep a complete archive of all stories published and pdf copies of all pages published. We've always found SCC software to be fast, reliable and flexible. The ability to customise the software to suit our specific requirements has made the implementation of the product across our group a painless exercise. The support we have received from SCC has been superb. My queries have always been answered quickly and completely. I have no hesitation in highly recommending SCC's products to anyone in need of a digital archive and/or production workflow system."

Rating:

Timothy Hellum, Editorial Systems Analyst at The Globe and Mail, Canada

"Our SCC MediaServer archive system has been in-place for over a year now and we are doing very well with it and are very happy. The system is very customizable and SCC support has been superb. SCC's use of an SQL database together with a high-end full-text search engine returns results extremely fast. The integration has been good and the system is running very well."

Rating:

Mike Rzasa, Sr. Publishing Systems Manager for the E. W. Scripps Company

"The installation and support we received from SCC during the first phase of the Scripps plan to move to a cloud environment has been excellent. We have received prompt attention to the requested needs of our photo editors and archivists. It has been a pleasant experience to work with SCC and we look forward to implementing more sites into our consolidation efforts."

Rating:

Greg Francis, Project Manager for the Columbus Dispatch

"The MediaServer implementation project is a great success. I have worked for the Dispatch for 10 years and have managed or worked on many projects with a number of Newspaper vendors and this is by far the smoothest and best implementation that I have experienced in the entire 10 years. SCC's installation team has been excellent and instrumental in the success of the project. They should be commended for a Job Well done!"

Rating:

Paul Williams, Director of Information Technology for the Chronicle Herald, Halifax, Nova Scotia

"Our SCC MediaServer implementation went extremely well. SCC provided dedicated, diligent installation services and support. The integration with our CCI NewsGate editorial system - photo assignments and workflows, and news archive - make it a great fit. The flexible import and export capabilities are impressive, as is the speed. I have received a number of emails from end users saying how much they love the SCC system. That alone speaks volumes."

Rating:
We Are Specialists At ...

Software Development

Technical Support

Data Migration

Relational Databases

Cloud Infrastructure